Savory
When looking for that perfect color and/or Caramel taste to add into your latest savory creation, from BBQ sauce to gravy sauce to even vinegars, Sethness Roquette gives you the appropriate Caramel that satisfies any savory good application.
Our Caramel Colors are very stable in various processing and packaging conditions.
Class III Caramel Colors are most commonly used in savory applications as they are compatible with the salt level and proteins in the finished product.
As savoury applications often contain proteins and high levels of salt (up to 25% or more) Class III Caramel Colors help avoid any precipitation.
Consumers are paying increasing attention to their food and drinks. In response, we have developed Caramels with innovative properties and compatibilities like our Class I (Plain) clean-label Caramels. These Caramel Colors provide an optimal utilization in savory and can easily answer customer needs for a healthier diet.
Sethness Roquette Caramel Colors, Caramelized Sugar syrups and Burnt Sugars are used in a variety of savory applications including:
 • Sauces (soy, fish sauce, BBQ)  • Bouillons / stock cubes  • Gravy and gravy bases  • Pancake and waffle syrup  • Vinegars  • Seasoning mixes  • Meat rubs, meat-analogs  • Poultry coatings
Caramel Color in Soy Sauce and Fish Sauce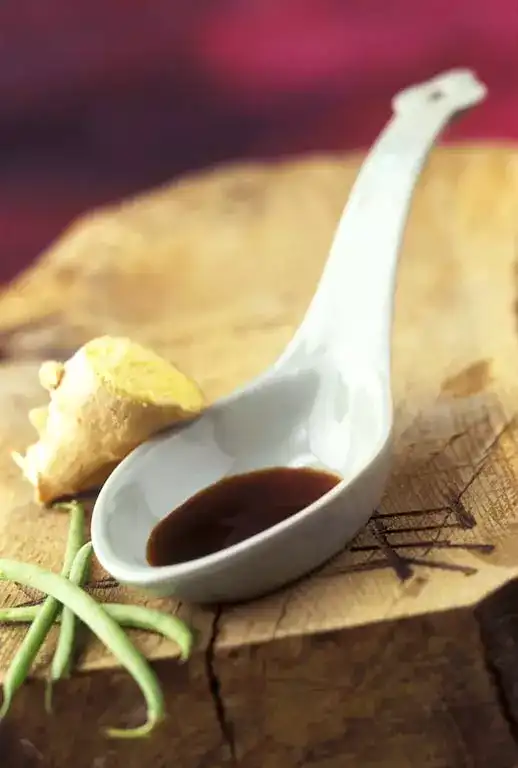 Soy sauce is one of the oldest condiments in the world, and it continues to grow in popularity.
While the demand for our Class I and Class IV Caramel Colors is seen more in the Asian market, Class III Caramel Colors provide the red tone desired in North America and Europe. In specific cases, Class I Caramel Color may be used for higher sodium content products.
Depending on your product's sodium content, and then determining the desired color for your sauce, we can provide the perfect color for your finished product.
Salt content plays an important role in soy sauce and fish sauce applications. In addition to sodium content of 20% or higher, there are proteins from wheat, soy, etc. that have a positive ionic charge, with which the Caramel Color needs to be compatible. Otherwise cloudiness, or even sedimentation and precipitation, occur in the sauces. Therefore, it is critical that the Caramel Color used must be compatible with the sodium level and the protein in your resulting mixture.
We recommend that Caramel Colors are added, along with soy extract and other spices, as early in the process as possible and before cooking. There should be an additional refining process after cooking, which will result in some color loss. At that time, the dosage of Caramel should be adjusted accordingly.
Key benefits of using our Caramel Colors in Soy Sauce and Fish Sauce:
 • Highly concentrated Caramel Color for an economical solution  • Immediate color results versus waiting for a typical fermentation process  • Enhanced color stability  • Safe coloring options that is verified and continuously tested  • Highest quality of Caramel Color products versus cheaper color alternatives
Caramel Color in BBQ Sauces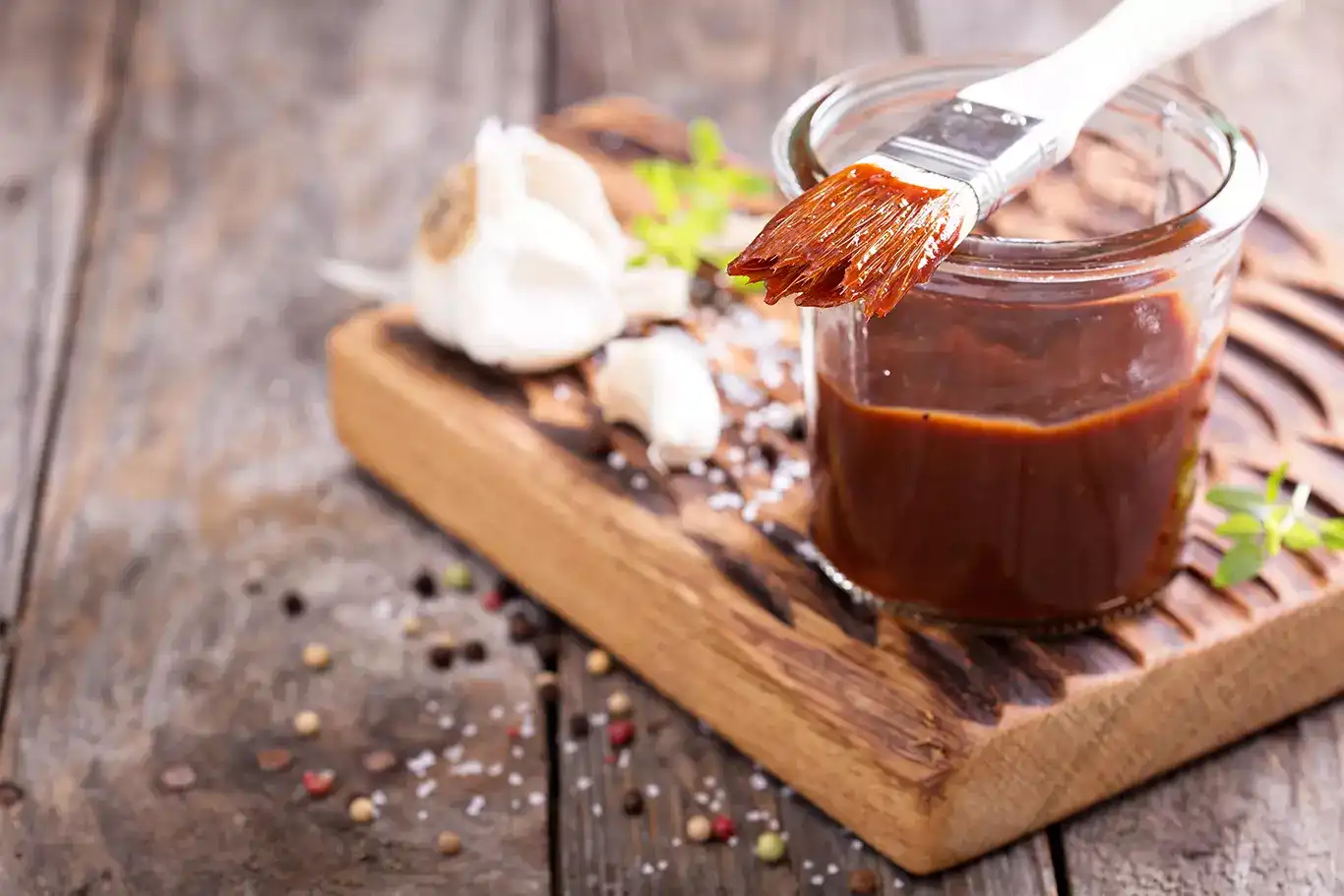 Sethness Roquette liquid Caramel Colors are primarily used in BBQ sauce applications; Powdered Caramel Colors can occasionally be used, but are more common in meat and spice rubs. Our liquid Caramel Colors offer tones from dark red to light brown to dark brown. We can also provide the perfect Caramel Color for high salt content sauces, and applications that require low sulfite, positively charged Caramel Colors.
Caramel Color in stock cubes (bouillons)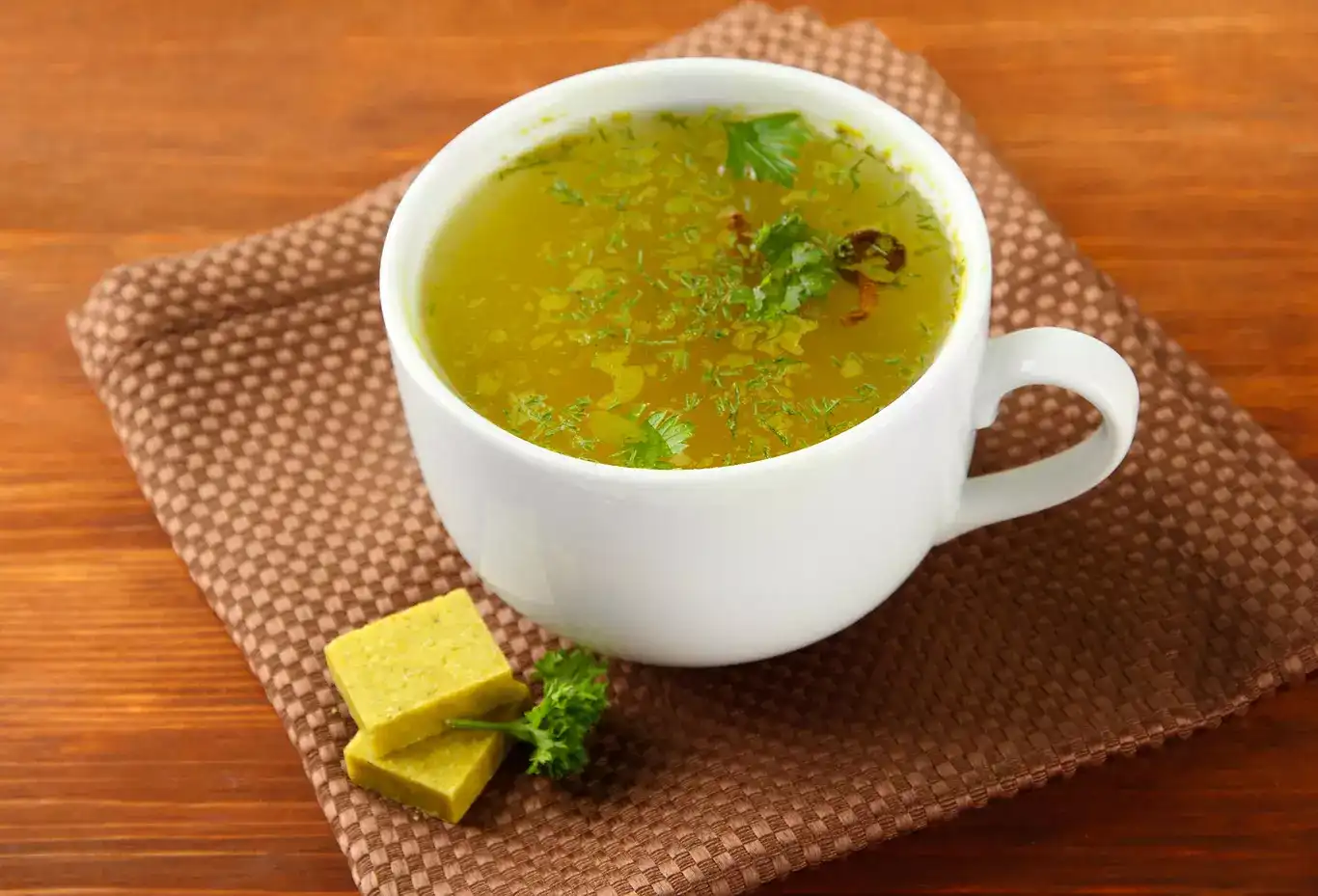 Salt content of stock cubes / bouillons can be up to 70%. Consequently, Caramel Colors Class III are recommended. In addition, Class IV Caramel Colors are a great cost saving alternative. Both liquid and powder Caramel Colors can be used in stock cubes / bouillons. Powder Caramel Color should mixed with the other dry ingredients before the extrusion process.
On the other hand, liquid Caramel Color has to be added during extrusion step. Two options are possible:  - Incorporating liquid Caramel Color straight into the extruder is easy but there could be homogeneity issues resulting in parts of the finished product being less colored than others.
Sethness Roquette recommends following Liquid Caramel Colors for stock cubes / bouillons:  - Class I: 1110S  - Class III: P340, 3350ACS50  - Class IV: DS400, 4400.
Caramel Color in Gravy and Gravy Bases
Gravies and gravy bases utilize a number of Sethness Roquette Caramel Colors to provide the perfect hue for rich looking gravies. Dry gravy base formulations must consider whether the final color will be in liquid or dry form. In dry applications, a salt and pepper effect can occur when the powdered Caramel Color particle size interacts with the spices, salts, or fillers. Pre-mixing steps are recommended to minimize this effect.
Caramel Color in Vinegars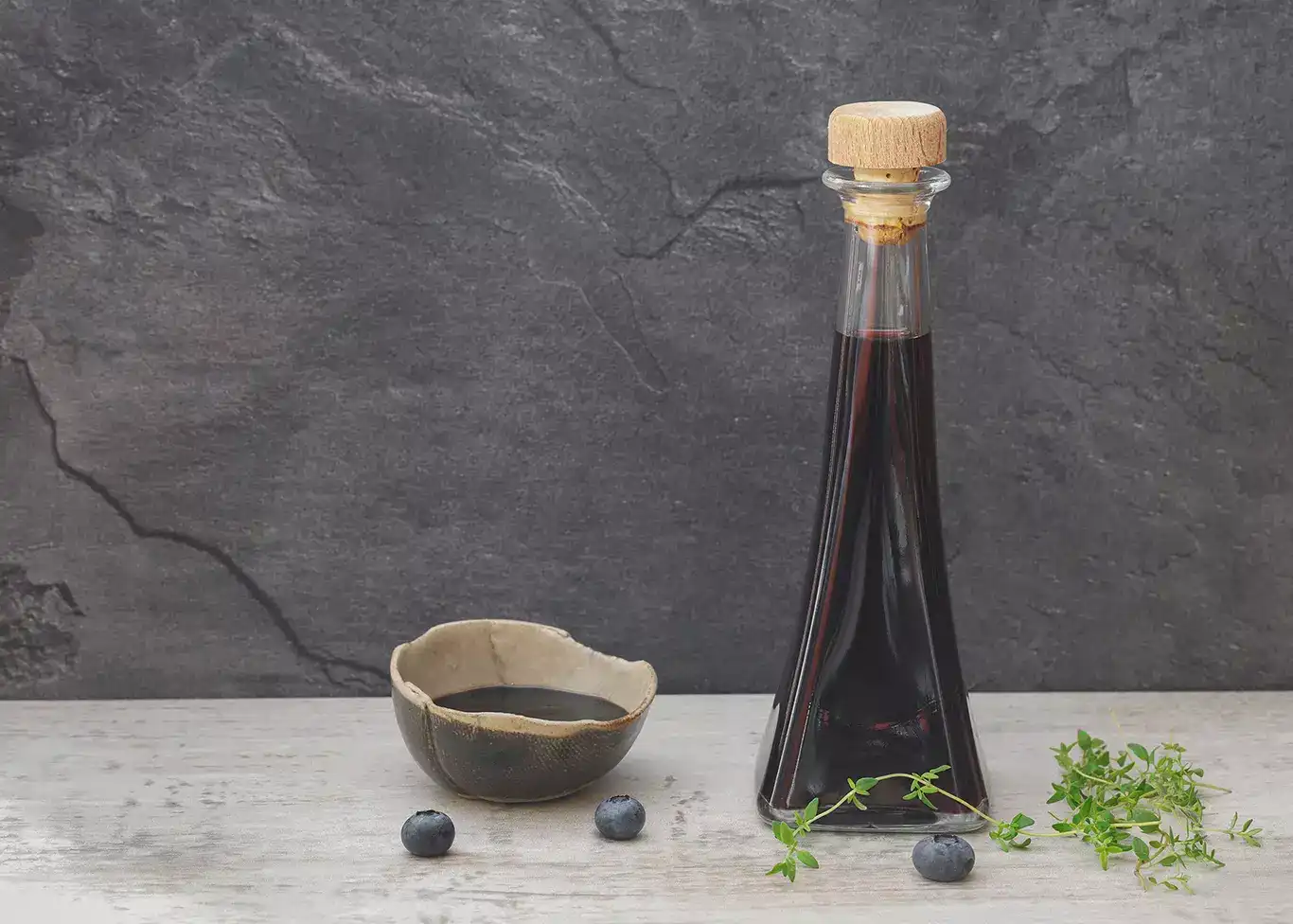 In vinegar applications, the ionic charge of the Caramel Colors is critical. We recommend that the vinegar be tested with both positive and negative Caramel Colors in order to see which ionic charge works best.
When vinegar is made from acetic acid, both positive and negative Caramel Colors work well. If the vinegar is made from natural sources such as grapes or apples, the ionic character may vary. During clarification of the vinegar, bentonite may add positive aluminum ions to the solution.
Typically, in these cases, positively charged Caramel Colors work best. To perform an ionic compatibility test, simply add a little Sethness Roquette Caramel Color to the vinegar and let it sit overnight. The following day, the samples should be examined for sedimentation or turbidity. While sedimentation is easily seen using normal light, turbidity is best checked using a strong backlight such as a microscope lamp. If turbidity or sediment forms, we recommend trying a Caramel Color with the opposite ionic charge of what was used.
When working with a vinegar application, the ionic character as well as hue and color strength needs to be evaluated. To ensure a successful formulation, the Caramel Color must be tested for precipitation due to ionic interactions.
Caramel Color in Poultry Coatings
Sethness Roquette Class I liquid Caramel Colors such as YT25, YT90 or 1100 are recommended for poultry coatings as they create excellent golden tones in poultry coatings.
We also manufacture powder Caramel Colors that offer appealing yellow or red tones.
Sethness Roquette offers cost-effective, reliable Caramel Colors that provide consistent quality and particle size. We supply numerous major spice blend companies and seasoning manufacturers. As many spice blends are crop-derived or nature-derived their color may vary and Caramel Color is the best solution for consistency in visual appearance. With a variety of products that extend from reddish orange to black tones, we satisfy every application you develop.
Caramel Color in Seasoning Mixes
Incorporating Powder Caramel Colors in seasoning mixes can enhance the color by adding redness, as well as contribute to the darkening and controlling of brown tones. Blends of herbs and spices need color to help define the flavor for consumers. Caramel Color helps to ensure consistency from batch to batch.
Knowing the sodium content of your seasoning mix is critical when choosing the correct Caramel Color to use. We offer excellent red-tone Caramel Colors for paprika, chili, BBQ, and instant noodle packet seasonings. Darker-tone Caramel Colors are commonly used in darker meat rubs and pepper blends.
These powders are popular in many seasoning applications: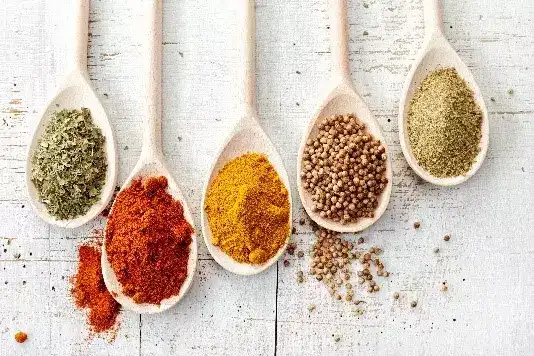 • LF410 due to offering rich medium-brown shades  • P330 and 3350ACS50PW when sulfites are a concern due to its excellent diversity in color for red and brown tones  • RT175, which is similar in color to paprika  • 858 or 4700PW, those are for "black tones" perfect for pepper and black forest ham color
Discover our product offering for Spices and Seasonings in video:
Caramel Color in Meat Rubs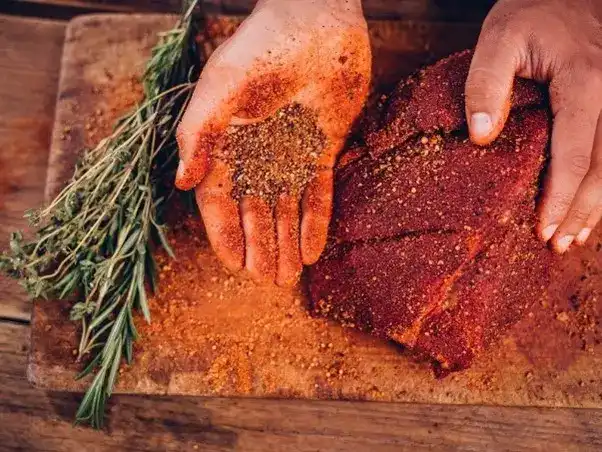 A powder Caramel Color is used 99% of the time for dry spice or seasoning applications, but there is a rare occasion when a liquid Caramel Color is specified.
For example, in meat rubs where Liquid Caramel Color can be applied directly onto the exterior of the meat. A negatively-charged Caramel Color has a tendency to soak into the meat, while a positively charged Caramel Color tends to stick to the exterior of the product.
Whether we are helping you produce a 'staple seasoning' found on the spice rack or helping you develop the newest ethnic flavoring trend, Sethness Roquette Caramel Colors offer the variety you need to visualize that next creation.
Caramelized Sugar syrups and Burnt Sugars in Savory products
Caramelized Sugar syrups and Burnt Sugars in Savory products provide the added benefit of providing both flavor and color. Sethness Roquette Caramelized Sugar Syrups and Burnt Sugars offer a range of sweet to burnt notes and can function as a flavor enhancer.
Sethness Roquette Caramelized Sugar Syrups and Burnt Sugars (labeling subject to local regulations) can provide the benefit of contributing a sweet flavor profile and color to your savory products. Burnt Sugar powder (0115PW) or liquid (0100) can be used depending on your final application as well as Caramelized Sugar Syrups CS1 and CS5. They have the same compatibility as Caramel Colors. The wide range of taste profile and taste interactions between your flavor compound and our products imply a close collaboration together. So let's get in touch to discuss!