Bringing You Quality Caramel Color Since 1880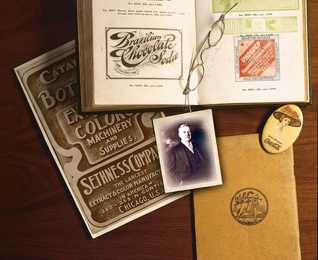 Since 1880, Sethness Roquette has been specializing in the production of the highest quality Caramel Color. Through five generations of family ownership, we have strived to provide our global customers with the best Caramels for their various applications. Back in 1880, Charles Sethness acquired a Chicago building and established the Sethness Products Company. In 1965 the world's largest Caramel Color manufacturing plant was built in Clinton, Iowa. Always empowered by strong family ownership, (first with the Sethness family and, since 2018, with the Roquette family) we strive to support the long-term growth of our customers around the world. To continue our strong focus on Caramels and our customers' specific requirements, Sethness Roquette operates as a strong and independent unit within the Roquette Group, a global leader in plant-based ingredients and a pioneer of new vegetal proteins. Sethness Roquette is one of the very few Caramels suppliers with a global industrial footprint in the United States, France, and India and China. We can manufacture a wide range of Caramel Colors, Burnt Sugars, Aromatic and Textured Caramels, and Brewing Syrups designed for numerous applications, such as Soft Drinks, Beers, Spirits, Confectionery, Baking, Dairy, Savory and Pet Food products. We are dedicated to the art and science of making Caramels and developing formulations to better fit our customers' needs. Our teams use a wide range of raw materials and put years of experience and expertise to work to create the colors, flavors and textures that go into producing the highest quality Caramels in the world.
Our Vision
Driven by technical excellence, focused customer service and innovation in sustainable solutions, Sethness Roquette is committed to being the world's best choice for Caramels.